How we do it
We redefined outsourcing
Perhaps you are familiar with the headaches associated with traditional overseas technology talent. Not only is Costa Rica a smart place to do business, but the software engineering talent in Costa Rica codes toe-to-toe with the best in the US. Learn how we have redefined outsourcing.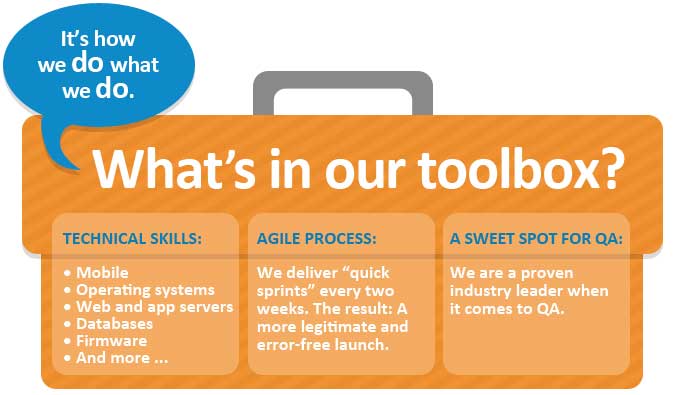 1. We offer a broad range of technology skills
The short answer is that we can work in virtually any type of technology platform. See our list of our technology specialties (frameworks, operating systems, databases, languages, Web and app services, and more).
2. We use the Agile Development Process
We are an "Agile Development shop," which means that we have certified Scrum Masters on every project and we deliver quick sprints of projects in two-week cycles. Learn why our use of the Agile Development Process is good news for your project. 
3. QA is kind of our thing
Cecropia has a highly developed QA process. Every year, we log several thousand hours in this practice area and help clients with quality assurance projects. Learn more about our QA prowess.