Sales, Marketing & Fundraising
Technologies for sales, marketing, fundraising
Raise more funds with an immersed donor
Austin-based Kimbia offers an online fundraising platform that connects to a client's web site to enable an easy-to-use tool for accepting donations and managing metrics. The beauty of the platform is that it helps to foster a closer relationship with the donor through mobile, social, and web interactions, resulting in an educated, immersed donor who is more likely to become a life-long advocate.
Cecropia is helping Kimbia with a team dedicated to refining and developing their suite of online fundraising tools, as well as providing intensive quality assurance testing.
Bottom line 
Cecropia understands how to create technology that works within the unique culture and business of professional fundraising.
WHAT OUR CLIENTS SAY
"We tried others, but they didn't meet the quality level we expected from even onshore resources. We were nervous about engaging with resources outside the U.S., but Cecropia has enabled us to keep our delivery schedule at the pace we were accustomed to. That's ultra critical."
~ Mitch Aubin, Kimbia

Technology Solution of the Year Award

National Instruments salespeople use a handy web-based sales application, called Halo, to manage customer information, set appointments and more.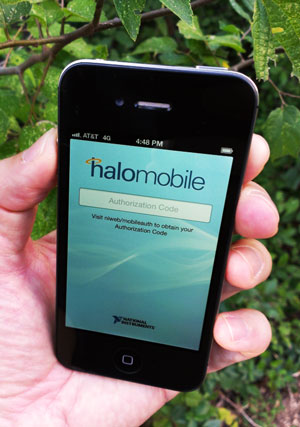 But accessing the tool meant being tied to a computer, so Cecropia built a mobile version that gives the sales staff all the benefits of Halo while they are on the road.
Bottom line 
This mobile app Cecropia developed earned the Innotech Technology Solution of the Year Award in 2012, and for good reason. The app has had an astounding business impact for National Instruments:
$8 million in annual potential revenue growth
A savings of 20,000 hours in sales-staff productivity