Social Media, Networking
Mainstream social media doesn't always fit

There are a lot of social media and networking platforms out there, but when a business needs a custom networking application for unique business requirements, the options are limited. For Spiceworks, we developed a custom networking tool that accommodates the unique needs of IT professionals (minus all the restrictions and rules and walls erected by mainstream social media apps). The tool we built took the Spiceworks help-desk functionality and reconfigured it into a powerful mobile app, allowing IT people to check, update, and close help-desk tickets, all from their smart phone. 
Bonus: In addition to replicating the help-desk functionality, the system also serves as a social networking tool that connects all users and fosters highly useful communication and engagement.
Bottom line
We built Spiceworks IT Help Desk Mobile based on feedback from the very large (and unabashedly opinionated) Spiceworks user community, which awarded our tool a whopping 4.5 out of 5 stars on the first release. Yes, we too were impressed.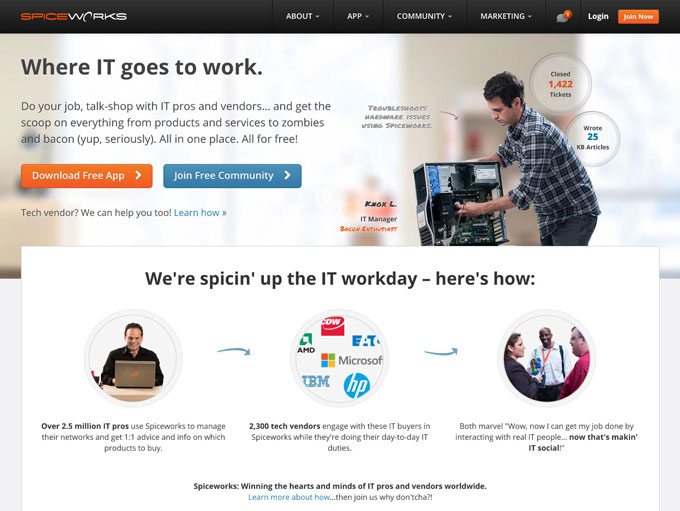 Why Costa Rica?
For Business
Same time zone as Chicago ... only a short flight from Houston ... fluent in English. Learn more.
For Pleasure
Wow, so many reasons. World-class fishing, the mountains, the beaches, the rainforest. Fall in love with Costa Rica.
Are Your Developers Awake?
Outsourcing Redefined
On par with the best talent in the US.
Learn more
.
Technology Solution of the Year Award
When you create an app that has a multi-million-dollar impact, people notice. Learn more.