Smart Appliance & Home Automation
We're part of the smart in that smart appliance
A huge source of pride for us: Our expertise in the Arrayent platform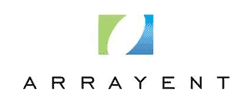 Arrayent is a global leader in creating low-cost gateways that allow customers to connect smart appliances to the Internet. Arrayent also offers a platform that allows developers to design, create, and publish new mobile and Internet applications. Cecropia has the deepest bench of industry experts in the Arrayent Connect Platform. Learn more about why we are a preferred partner for Arrayent and the ideal choice to bring your Big Idea to life.

Online security monitoring
For this client, one of the largest home and business security system installers in the United States and Canada, Cecropia developed the technology that allows their customers to monitor and manage their home or business remotely, from any Internet-connected device. Customers can:
Arm or disarm their security system
See which doors or windows are open
Determine if motion is being detected
Receive notification of when a sensor is tripped
View real-time video of the premises
Bottom line
Cecropia Solutions provides both user design services as well as complex technology integrations.

More home security
For iControl, a home security system that gives you remote access to live streaming video in your home, we designed and developed systems and processes for load testing and quality assurance, keeping this security-oriented technology running smoothly.